Start Abroad Staff
While in Dublin, you'll be accompanied by full-time Baylor faculty and staff. We are thrilled to announce that Dr. Mark Morman will be the faculty member teaching courses and guiding you through your travels during the semester, along with a graduate assistant. Dr. Morman has been a Baylor communications professor since 1998, and he is an experienced study abroad faculty advisor.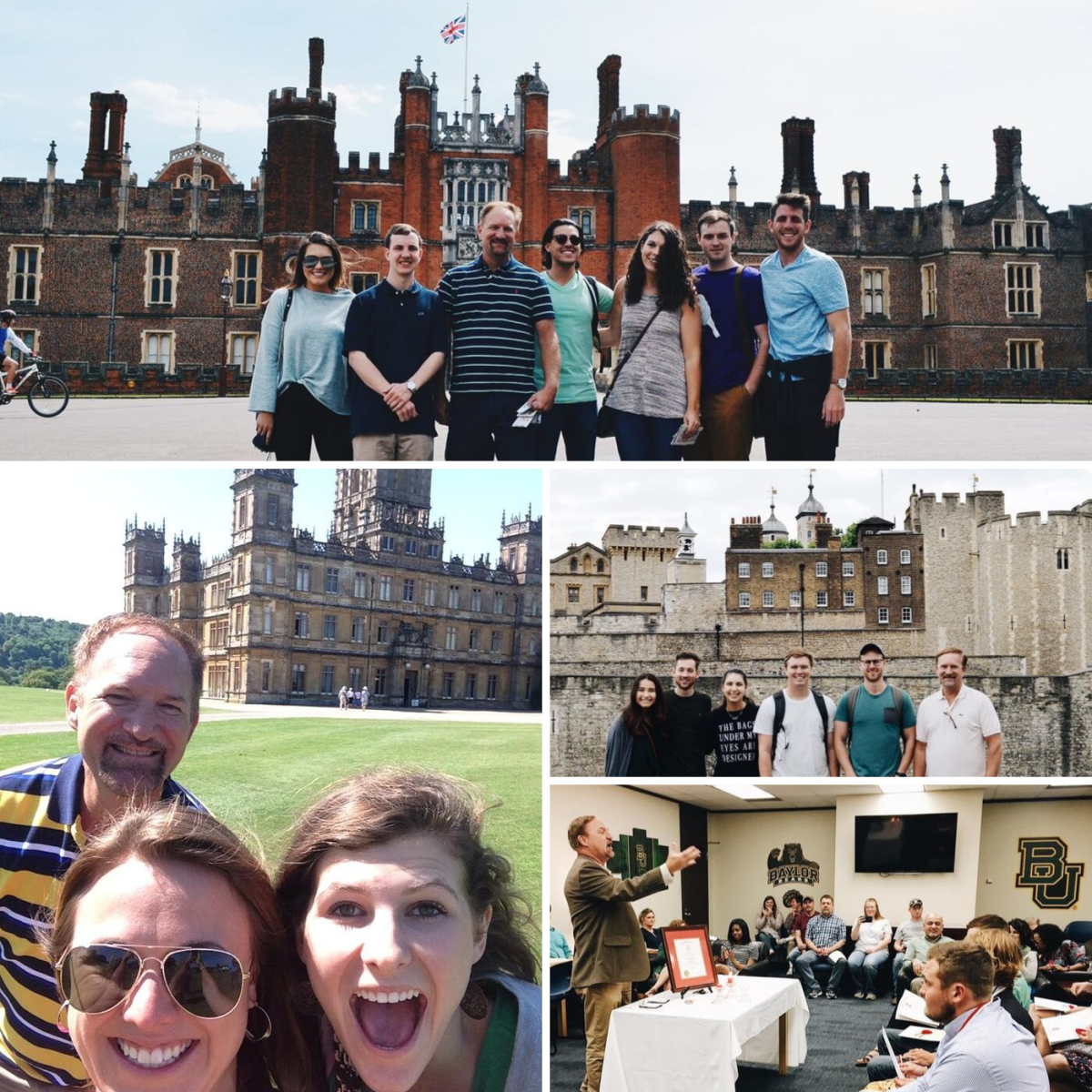 Dr. Mark T. Morman, Ph. D. is Professor of Interpersonal and Family Communication in the Department of Communication at Baylor. Before joining the Baylor faculty in 1998, he earned his bachelor's degree in communication from Southern Utah University and both his MA and Ph.D. degrees from the University of Kansas. He has served in a number of national leadership positions within the discipline of communication, including serving as chair of the Family Communication Division of the National Communication Association followed by a term as chair of the Interpersonal Communication Division. He has served on the editorial boards of several scholarly communication journals including Communication Monographs, the Journal of Family Communication, and the Journal of Social and Personal Relationships.

For the last 11 years, Dr. Morman served as the Director of Graduate Studies in his department and for the last 20 years, has directed the Baylor In London summer study abroad program housed in the communication department. While teaching in Kansas City, he led a study abroad program to Russia and while at Baylor has led mission trips to Istanbul, Turkey and Tokyo, Japan.

As a scholar of interpersonal and family relationships, Dr. Morman studies communication, closeness, and affection within intimate platonic, romantic, and family relationships. More specifically, his two primary lines of research focus on the negotiation of closeness in men's friendships and within the father/son and father/daughter relationship. He is especially interested in understanding how people make sense of intimacy and closeness in their most significant relationships.

Students agree: Dr. Morman is one of the best study abroad professors at Baylor.
"Dr. Morman establishes an interpersonal environment that allows students to explore, to challenge, to fail (sometimes) and to adapt. He provides a supportive environment where students own their learning, come to their own conclusions and even surprise themselves with their own growth."

"The beauty of brilliant educators may not be immediately understood by students, but the program that Dr. Morman runs provides deep impact that goes beyond the classroom, full of personal life lessons. I'm certain that students will look back on their study abroad program as transformational."

"Dr. Morman exemplifies a Baylor professor who is not only an expert in his field, but one who leaves his ego at the door in order to faciliate the students' optimal learning."

"Because Dr. Morman quickly provided an environment that was welcoming and safe, students were able to share personal observations, full of emotion and tremendous insight."

"Dr. Morman not only had lectures/themes that were currently relevant to our studies abroad, but his extensive planning and organization facilitated the ease at which we all experienced it."
OTHER SUPPORT STAFF: In addition to Dr. Morman and the graduate assistant who will be on site the entire semester, FIE's professional staff will be available 24/7. The graduate assistant and FIE's Student Life Assistants will also live in your residential hall.