Transfer Fridays
We understand that as a transfer student you have unique questions and concerns when looking for your next college home. That's why we offer Transfer Fridays. This is a great time to explore campus and experience what it's like to be a student at Baylor.
UPCOMING EVENTS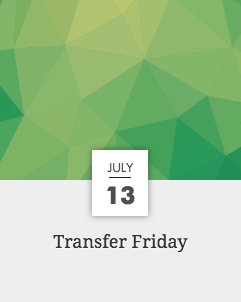 Unable to make a Transfer Friday? Join us for a campus tour or Premiere.
SCHEDULE
The schedule for the day includes:
12:45 p.m. - Check-in at Wiethorn Undergraduate Admissions Center
1:00 p.m. - Welcome presentation at Wiethorn Undergraduate Admissions Center
1:15 p.m. - Campus Tour
2:30 - 4:00 p.m. - Transfer Student Success Session
4:00 - 5:00 p.m. - Question and Answer time with transfer admissions counselor (optional)
(Please note, the schedule for the July 13 Transfer Friday will be different. View the schedule here.)
As you're scheduling your visit, please keep in mind the following:
Campus tours are part walking, part shuttle bus. If you require additional assistance for this, please let us know in advance how we can best accommodate you.
We want to help you complete your application to Baylor as soon as possible so feel free to bring official transcripts with you. To see what other items are needed to complete your application file, check your goBAYLOR account or contact your admissions counselor.