Start Abroad Residence Halls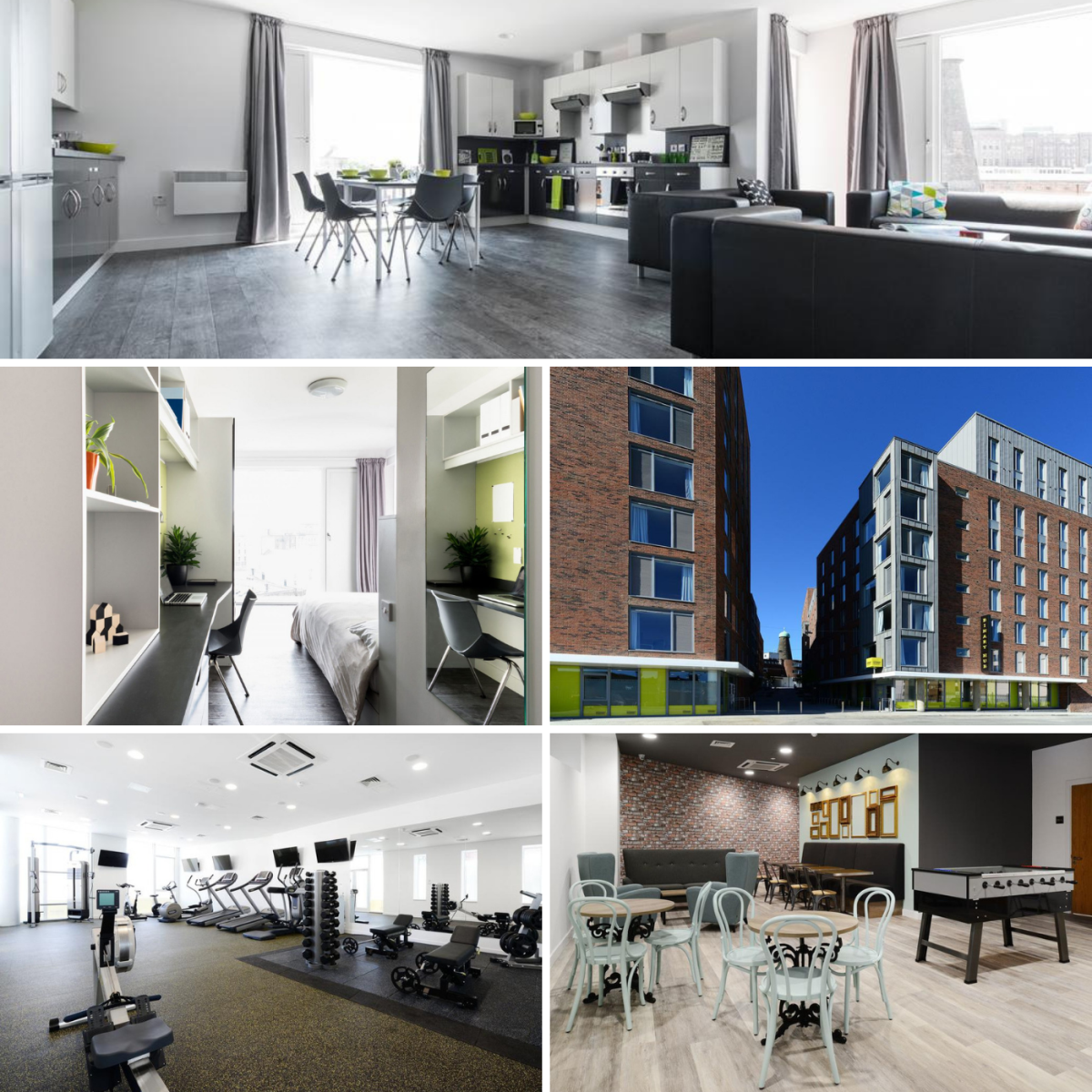 THE SET-UP: Located within walking distance to shops, museums, restaurants and the Dublin Business School (where classes will take place), the state-of-the-art residence halls allow four students to live in an apartment suite that shares a kitchen, living and dining room area. Students will have their own private bedroom and bathroom within the suite.
Private bedrooms include:
UK small double bed with pillow and duvet
Desk/workspace with bulletin board
Clothing storage space/wardrobe
AMENITIES: All students will have access to common rooms that include a pool table, games, PlayStation area and room for tv watching and events. They'll also have a gym with high-quality equipment like treadmills, crosstrainers, rowing machines, and free weights. Laundry facilities are also available within the building.
STUDY AREAS: Most importantly, there is a large, quiet study area for students to catch up on homework in a productive working environment with fast WiFi throughout the building.
SUPPORT: Baylor's partner in Dublin, FIE: Foundation for International Education is officed on the ground floor of the student residence and open business hours Monday - Friday for support and questions. FIE Student Life Assistants also live within the residence halls and provide 24/7 support for any of your needs, including medical emergencies.
ROOMMATES: Because all apartments have private bedrooms and bathrooms, you will not have a "roommate". You will have 2-4 suitemates who share a common living and dining room. If interested in having a specific suitemate, you can request this via a form after acceptance. Otherwise, Baylor will "match" you with your suitemates. All apartments are single-gender.
Still have questions? See our FAQs page here.